Mr N Muruganandam
Chairman
Mr. N. Muruganandam is a 1991 batch IAS Officer who has held many key positions in various departments in the Government of Tamil Nadu and Government of India. Presently, Mr N Muruganandam is the Principal Secretary, Industries Department. During his career spanning more than 25 years, he has held key positions of Collector, Coimbatore, Karur and Chennai, Managing Director of Poompuhar Shipping Corporation. He has worked in Government of India as Joint Secretary looking after Ports, Joint Secretary in Rural Development. He was also the Project Director of World Bank-funded poverty alleviation programme Pudhu Vaazhvu. He was the Principal Resident Commissioner of Tamil Nadu House at New Delhi before taking up the current assignment.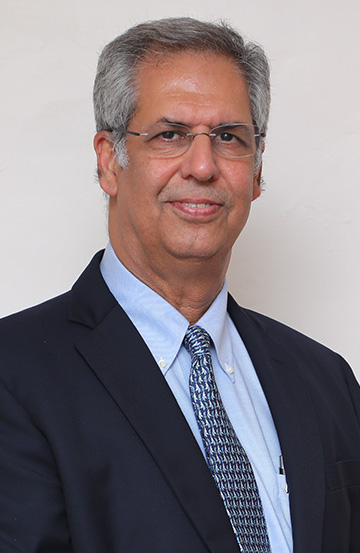 Mr. N N Tata
Vice Chairman
Mr N N Tata joined the Board of Directors of the Company on 7th August, 2003. He oversaw the growth of Westside and other Trent formats from one-store operation in 1998 to over a hundred stores in 2012. He took over as the Managing Director of Tata International Limited in August 2010 which is a global trading and distribution company with presence in leather products, metals trading, minerals trading and agri trading and employing over 10,000 personnel spanning 39 countries across Africa, Asia, Europe, Latin America and Middle East.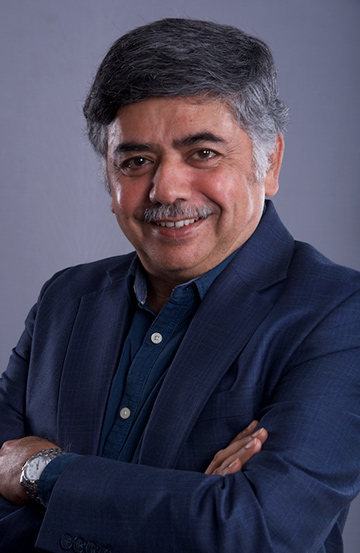 Mr. Bhaskar Bhat
Director
Bhaskar is a B.Tech (Mechanical Engineering) degree holder of IIT - Madras, and a Post Graduate Diploma Holder in Management from IIM – Ahmedabad. He was awarded the Distinguished Alumnus Award of IIT Madras in 2008. Bhaskar started his journey in the Tata Group with the Tata Watch Project in 1983, later to become Titan Watches Limited, and now Titan Company Limited. At Titan, Bhaskar dealt with Sales & Marketing, HR, International Business and various general managerial assignments. He then took over as Managing Director of the Company on April 1, 2002, and held the position till his superannuation on September 30, 2019. Subsequently, he was appointed as a Non-Executive Non-Independent Director of the Company with effect from October 1, 2019.
Mr. C K Venkataraman
Managing Director
Mr. C K Venkataraman became a Director designated as Managing Director of Titan with effect from October 1, 2019. He is a Post Graduate Diploma holder in Management from IIM-Ahmedabad and had joined Titan in 1990 and worked in the Advertising and Marketing functions before becoming the Head of Sales & Marketing for the Titan brand in 2003. Thereafter he took charge of the Jewellery Division in 2005 and subsequently became the Chief Executive Officer of the Jewellery Division before being elevated to Managing Director.
Mr. Arun Roy
Director
Mr Arun Roy is a 2003 batch IAS officer who has held many key positions in various departments in the Government of Tamil Nadu. Presently, Mr. Arun Roy is the Additional Secretary to Government of Tamil Nadu, Industries Department. Earlier, Mr. Arun Roy served as the State Commissioner for the Differently Abled and Deputy Secretary to Government Finance Department, Managing Director, Chennai Metropolitan Water Supply and Sewerage Board and Registrar, Tamilnadu National Law School. He is also on the Board of several other investee Companies of Tamil Nadu Government.
Ms. Kakarla Usha
Director
Ms Kakarla Usha is a 1994 batch IAS Officer who has held many key positions in various departments in the Government of Tamil Nadu/ Government of India. Presently, Kakarla Usha is the Chairperson and Managing Director of Tamilnadu Industrial Development Corporation Limited.
Mr. Ashwani Puri
Independent Director
Mr. Ashwani Puri joined the Board of Directors of the Company on 6th May, 2016. He has extensive experience in investment / acquisition advisory services, valuations and decision analysis, business and financial restructuring, dispute analysis and forensics. Mr. Puri has served on various committees of the Banking Division/Ministry of Finance, Ministry of Corporate Affairs and INSOL International and also served as a member of PWC's Global Advisory Leadership Team. Mr. Puri is currently the Managing Partner of Veritas Advisors LLP, which provides strategy, governance and financial advisory services.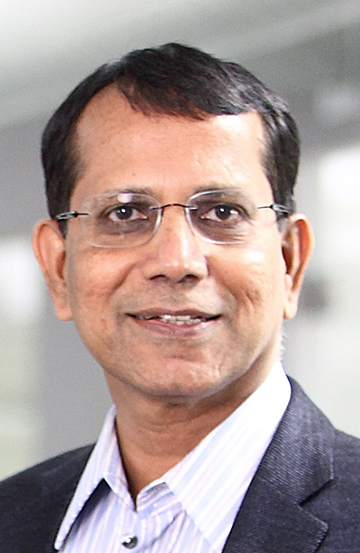 Mr. B. Santhanam
Independent Director
Mr. B Santhanam joined the Board of Directors of the Company on 10th May 2018. Mr. Santhanam is the founder Managing Director of Saint-Gobain Glass India and has handled critical functions of Information Technology, Operations, Product Development, Sales and Marketing at Grindwell Norton (Saint-Gobain Group Company).
Mr. Pradyumna Vyas
Independent Director
Mr. Pradyumna Vyas joined the Board of Directors of the Company on 25th March 2019. He acquired a Masters in Industrial Design from the Indian Institute of Technology, Bombay. In June 2010, Vyas was conferred with an Honorary Master of Arts Degree from the University for the Creative Arts in Farnham, United Kingdom in recognition of his contributions to design education and design promotion. Vyas has more than 33 years of professional and teaching experience in different spheres of design. Mr. Vyas had been associated with the National Institute of Design (NID) as a faculty in the Industrial Design discipline.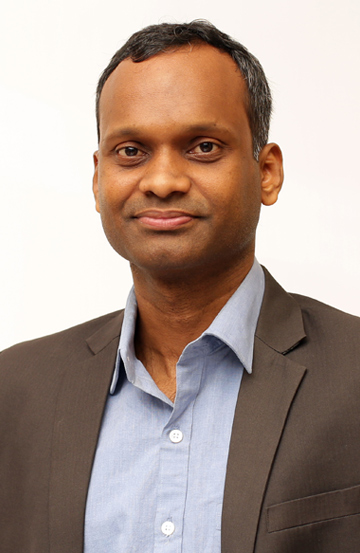 Dr. Mohanasankar Sivaprakasam
Independent Director
Dr. Mohanasankar Sivaprakasam joined the Board of Directors of the Company on 3rd July 2019. He has acquired a Ph.D. in Electrical Engineering from the University of California, M.S. in Electrical Engineering from North California State University and B. Tech in Instrumentation Engineering from Anna University, India. He has won the Indian National Academy of Engineering (INAE) Young Engineer Award and IITM's Institute R&D Early Career Award in the year 2015. His research interest lies in medical devices and diagnostics, biomedical instrumentation, affordable healthcare technologies, healthcare delivery models for resource-constrained settings. He has published over 180 peer-reviewed papers in leading journals and conferences. He is currently Associate Professor in the Department of Electrical Engineering and heads the Healthcare Technology Innovation Centre at IIT Madras.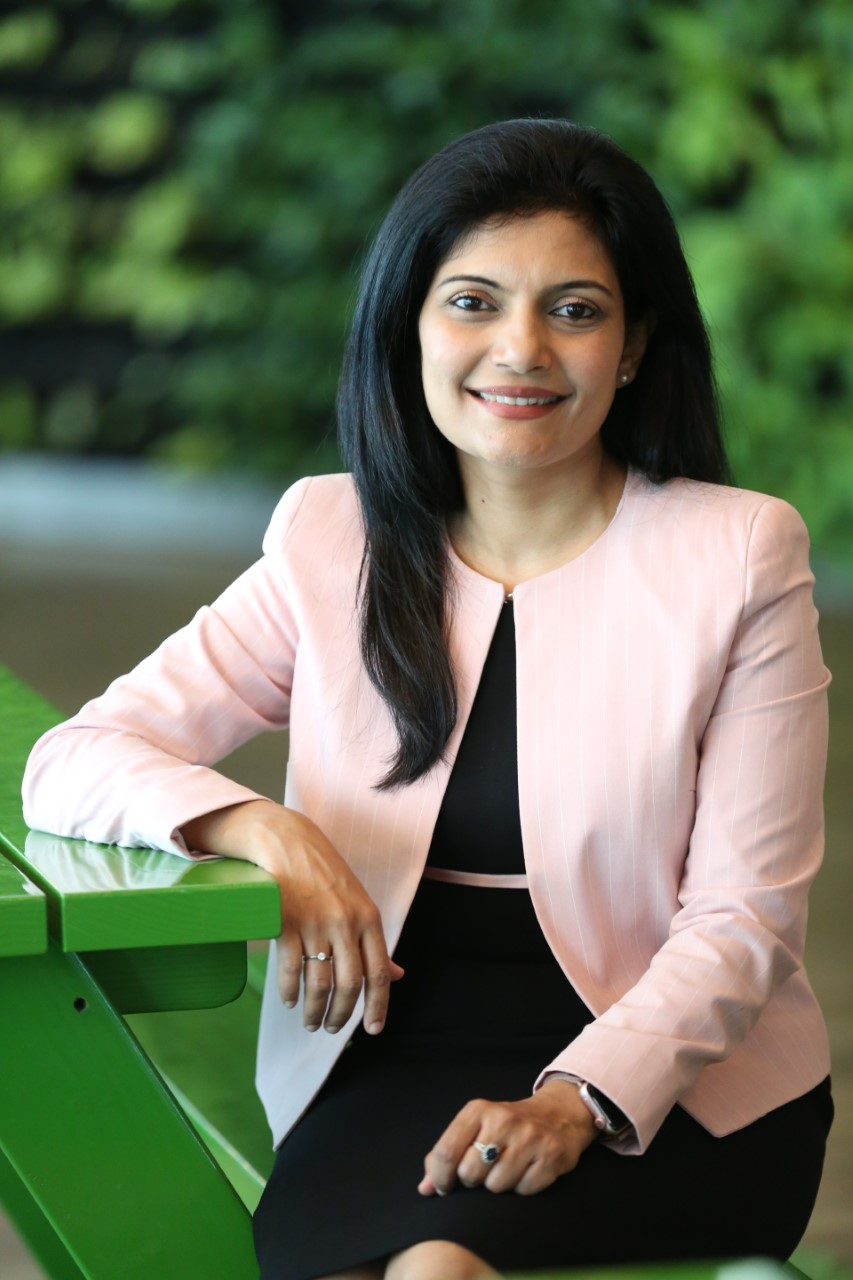 Ms. Sindhu Gangadharan
Independent Director
Ms. Sindhu Gangadharan is SVP and Managing Director of SAP Labs in India, responsible for SAP's development facilities in Bangalore, Pune, Mumbai and Gurgaon. SAP Labs India is the largest R&D center outside SAP's headquarters in Germany and a leading hub for innovation and a hot spot for talent and diversity.
Ms. Sindhu has played a pivotal role in shaping SAP's Integration strategy by growing SAP's Integration product portfolio as Head of Product Management for SAP Cloud Platform Integration, IoT and SAP Process Orchestration. Her deep technical expertise and business knowledge led her to head the critical integration function in SAP's Technology and Innovation organization in the Office of the CTO.
Ms. Sindhu is recognized as a thought leader in integration and innovation technologies, both within and outside of SAP and is a frequent speaker at SAP's prominent global technology events.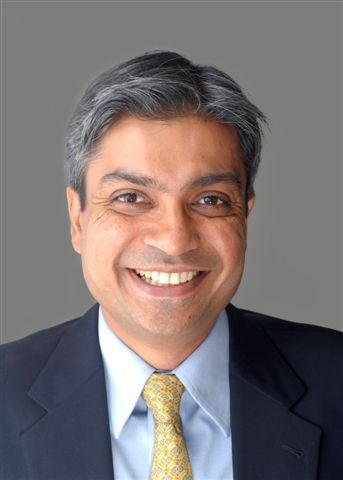 Mr. Sandeep Singhal
Independent Director
Sandeep Singhal co-founded Nexus Venture Partners in 2006. Nexus manages over $1.5 billion and has an active portfolio of over 75 companies across the technology, enterprise, consumer services, internet and mobile, alternate energy and agribusiness sectors.
Prior to Nexus, Sandeep was co-founder & CEO of Medusind Solutions, a leading healthcare BPO acquired by a US private equity firm, and previously a co-founder & MD of eVentures India, where he invested in CustomerAsset and MakeMyTrip. He has held senior roles at McKinsey & Company in their US offices.
Sandeep has an MBA (with Distinction) from The Wharton School with a dual Major in Finance and Marketing, and a BS in Electrical Engineering from Stanford University.