Fastrack
An energetic collection of bags, belts, sunglasses, helmets, wallets and watches that are topped with oodles of swag.
Fastrack
What makes us different
Fastrack was launched in 1998 and became an independent urban youth brand in 2005. Since then, it has carved a niche for itself with watches and sunglasses that are both fashionable and affordable. Fastrack extended its footprint into accessories in 2009 with a range of bags, belts and wallets.
Through the years, Fastrack has emerged to be the voice of the youth- pioneering trends and creating new norms. In communication and design, we are always fun, edgy, quirky and effortlessly cool. Fastrack's provocative tongue-in-cheek advertising, its unique & affordable designs & its quick extension across categories ensures its popularity with the urban youth audience, making it one of the fastest growing fashion brands within the country. Its growing presence on Facebook – a fan base that now has a followership of 9 million, keeps it in touch with its audience.
With enough categories to fill up a store, Fastrack retails across the nation through 158 exclusive Fastrack stores in over 79 cities as well as authorized multi-brand outlets and online www.fastrack.in Today, the brand has successfully notched up the title of being the most loved youth fashion brand in the country.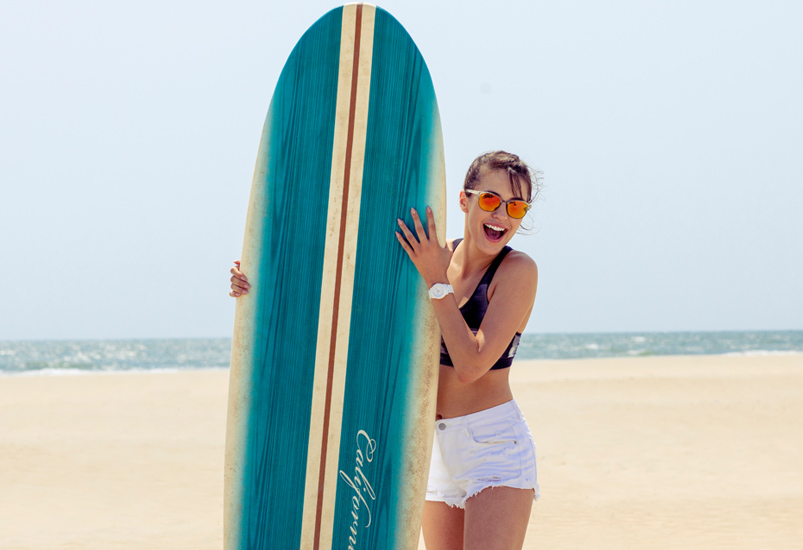 What's Ticking
at Fastrack